OKU – a versatile ash wood stool. Complemented with a leather pocket for a small book or shoe brush if used in an entryway. OKU can serve as a stool for an impromptu seating or as a side table. Inspired by a shape of an oak acorn OKU represents calm and monumental shapes of small pieces from nature. A combination of a solid body and soft pocket lines.
About the product
Ash wood covered in wood polish. Leather pocket enriched with natural wax. Dimensions of a wooden part: height – 350 mm, Ø 350 mm. Designed and made in Lithuania.
How to order

Specify the quantity of the product, your delivery address and telephone number.
Shipping is via Lithuanian Post or can be delivered to DPD and Omniva parcel lockers. Please select the delivery method.
When the order is received, order confirmation with the final price, including delivery charges, also the invoice for payment will be sent to your email address.
When the payment is received, you will get a confirmation with the tracking number. The parcel will be sent out within 5-10 days. If you receive a damaged item, please contact us right away. We will coordinate returns and replacement as quickly and efficiently as possible.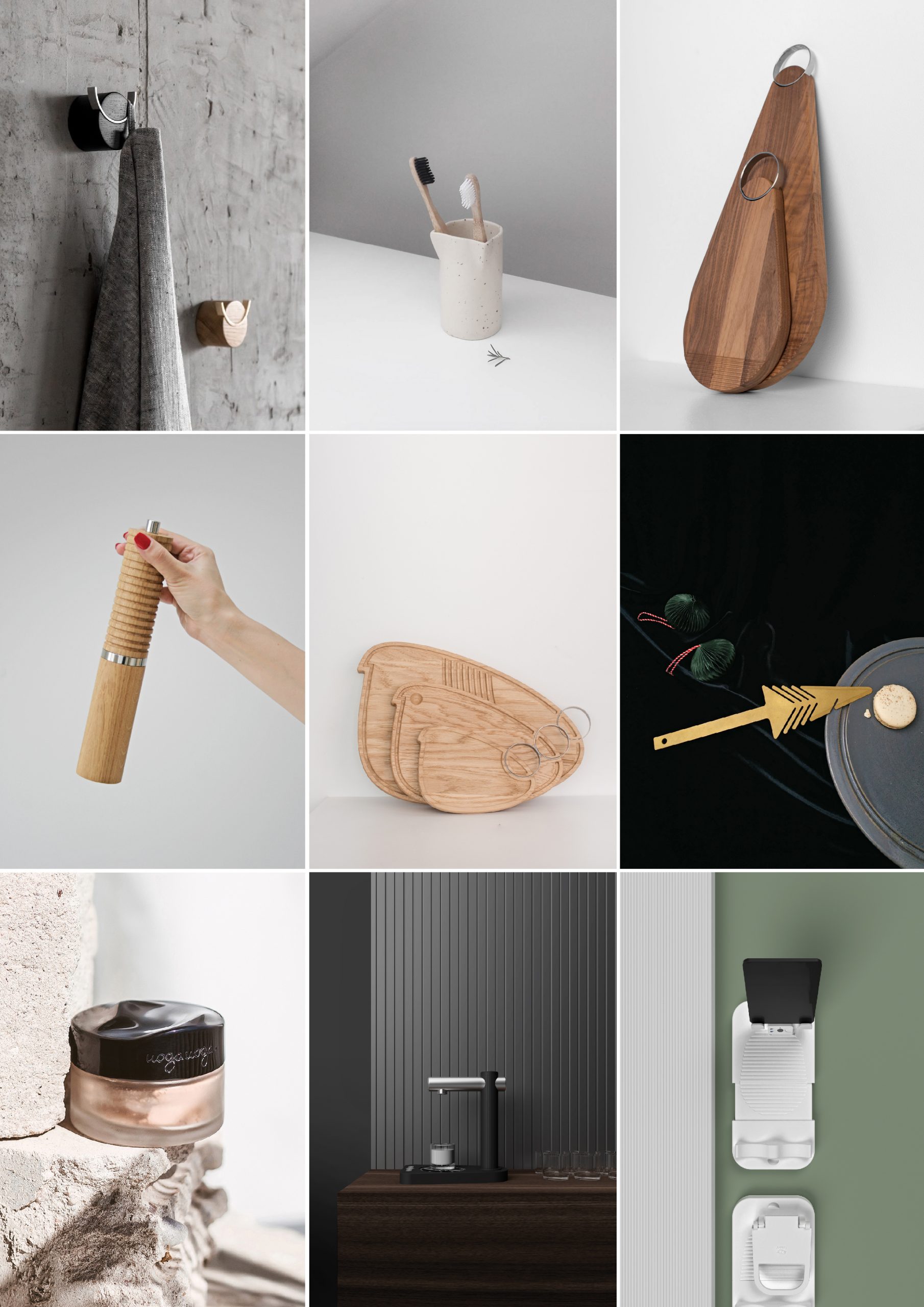 YOUR DESIGN OBJECT
Your design object X eur WHAT I DO: – design various unique industrial…
November 22, 2022